This year, for Memorial Day 2020, the Women of Peace Corps Legacy remembers those members of the U.S. Armed Services members that lost their lives during service to our country. Women of Peace Corps Legacy would also like to honor those whose lives were lost while serving as Peace Corps Volunteers. There are two very special women, Donna and Chelsea Mack, the mother and sister of a fallen Peace Corps Volunteer who have dedicated lots of time to honoring those lost Volunteers via the Fallen Peace Corps Volunteers Memorial Project.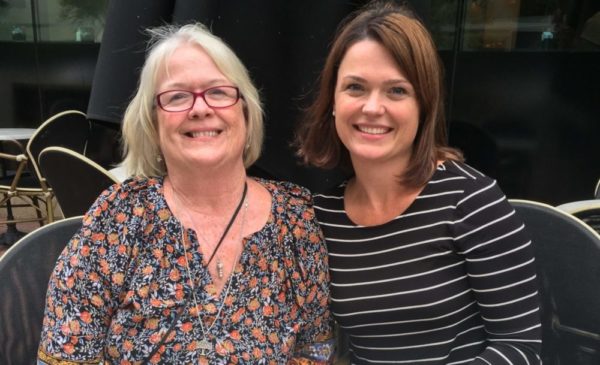 Donna and Chelsea Mack in Washington, DC
They were also inspired by the correspondence that Donna had had for many years with Alma Rolfs, the mother of Jeremy Rolfs. Jeremy was a PCV who died in Lesotho just before her son died in Niger. Donna's letters to and from Alma had been a refuge in dark times. Someone at Peace Corps Headquarters had thought to give Donna Alma's address, and she will be forever grateful for that.
There is something unique about losing someone in the Peace Corps and Chelsea thought those of us who had experienced that loss might be uniquely positioned to understand and to comfort each other. There was no formal way of connecting those that were grieving to each other, so Chelsea and Donna began one.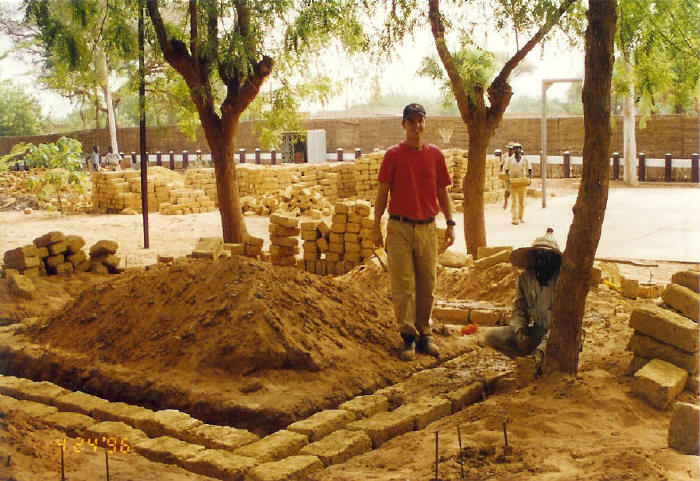 Jeremiah Building in Niger 1996
Before they created the site in 2003 (6 years after Jeremiah's death), Chelsea used to search for her brother on the internet and find nothing. Donna would tell her that she did the same thing. Chelsea imagined that other families might also be looking, and feel saddened when they found nothing. Now there is something to find, something that they have built gradually with the help of others. Families and friends of FPCVs share photos and memories. They leave comments and send emails to Chelsea and Donna and to each other.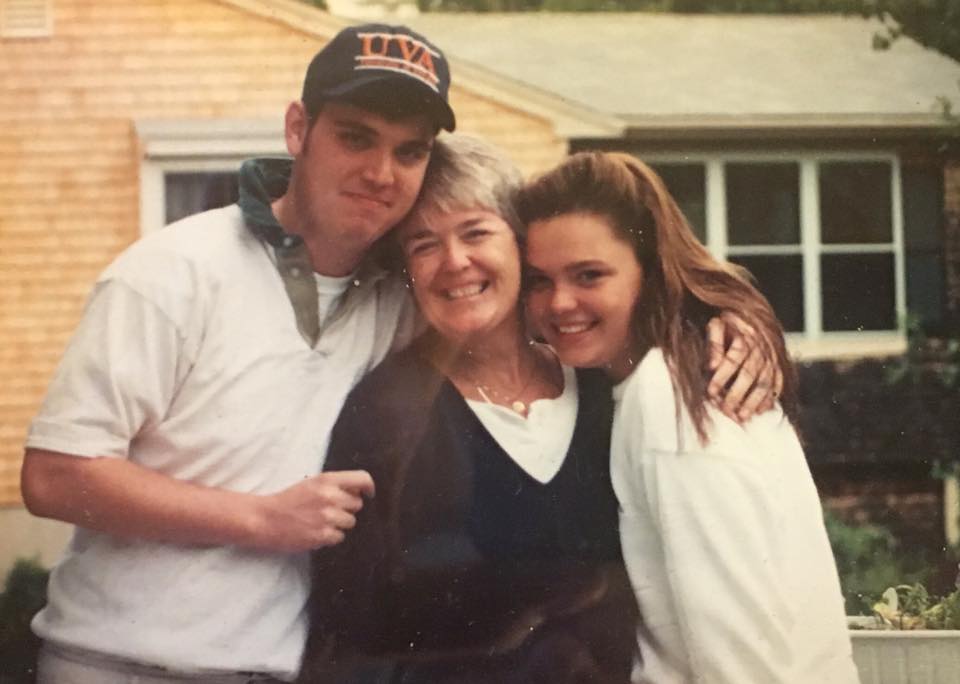 Jeremiah, Donna, and Chelsea Mack
Twenty-three years have passed since Jeremiah died, but they just received a new comment about him on fpcv.org a couple of weeks ago. It was such a nice surprise to hear a story that they'd never heard before, from someone they never would have heard from otherwise. Things like that happen somewhat regularly. Returned volunteers seem to visit the site as much as families do. Some of Chelsea's favorite comments and emails have come from host country nationals, either just sharing a story or searching for the family of a fallen volunteer so they can tell them what an impact the volunteer had on their lives. Chelsea's hope is that, by giving people a place (albeit only a virtual one at this point) to visit and to find community, some small need has been met. She knows the support that she has received from others in this community has lessened her burden, and she hopes that she has done a bit of the same for them.
Chelsea and her mother have also spent some time with other families in-person at events in Washington D.C., traveled to nearby states to meet for lunch, and hosted visitors in Maine!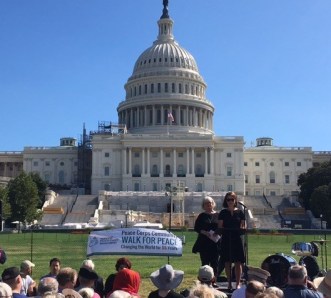 Chelsea and Donna Mack at the U.S. Capitol Building
Both Chelsea and her mother Donna have some words to share with those that are grieving the loss of a loved one:
From Chelsea:
"I think people need to be patient with themselves. Grief is like love; it is always with you. I used to wonder when it would get easier, but I haven't asked myself that question in a long time. I've learned that it just changes and evolves. I think it helps if you can find something to pour your grief into. The people I've come to know through this project do so in many different ways. Some continue the work of the volunteer they lost or support the community in which they served. Others work for change related to the safety of volunteers, raise money for scholarships, or tend memorial gardens. I think we are all striving to honor the service and sacrifice of the volunteer we loved and lost."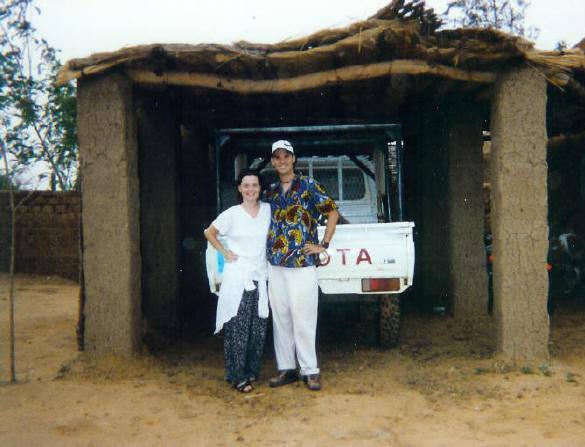 Chelsea and Jeremiah in Niger in 1996
From Donna:
"In the beginning, the biggest help for me was writing letters to Alma (mother of FPCV Jeremy Rolfs) and receiving her letters in return. We had never met and we live on opposite coasts, but we emptied our souls to each other in those letters. Later, the FPCV website led to correspondence with other parents. Now, we also have a Facebook page and have become Facebook friends with many other FPCV families. Some of us met in Washington D.C. at the 50th anniversary of the Peace Corps, but most of us never have. Somehow, though, it feels like we know each other. Some of them feel almost like family. We follow each other's lives, understanding the sorrow of birthdays and anniversaries (and every day in between) as well as the bittersweet nature of the joyous occasions. My advice to others would be to find people who understand you and help you to feel less alone. If we can be those people for you, please reach out."
We thank Chelsea and Donna Mack for their contribution to the legacy of the Peace Corps and for creating this beautiful community where families and friends of fallen Peace Corps Volunteers can pay tribute to those that lost their lives while serving others so far from home and in pursuit of peace.