Kate Raftery Emerging Leader Award
About the Award
The Kate Raftery Emerging Leader Award honors emerging women leaders under the age of 40 that have shown a demonstrated dedication to improving the lives of women and girls. Awardees are affiliated with the Peace Corps and have been awarded annually since 2020.
Who is Kate Raftery?
Kate Raftery has dedicated most of her career to the elevation of young professionals, especially young women professionals. As Peace Corps Country Director in four countries, deputy director and training staff in three others, and a member of headquarters senior leadership, she strove to support and challenge young professionals both personally and professionally during their service and fledging careers. She has counseled, cheered on and written references for hundreds, if not more, Volunteers as they launched their careers. As National Director of the Americorps National Civilian Community Corps she directed a program which offered a unique service opportunity for thousands of 18-24 year old youth which allowed them to maximize the skills which they brought to the program as well as understand the power of service to address burning community issues. As Vice President for Education for the International Youth Foundation she focused on providing life skills and youth empowerment training through formal and non formal education programs with the hope to empower and give voice to young people around the world. Kate has been an active member of Women of Peace Corps Legacy since its inception and was a leader in the establishment of the mentoring program which has grown into a foundational institutional program. 
2022 Awardee- Jaynice Del Rosario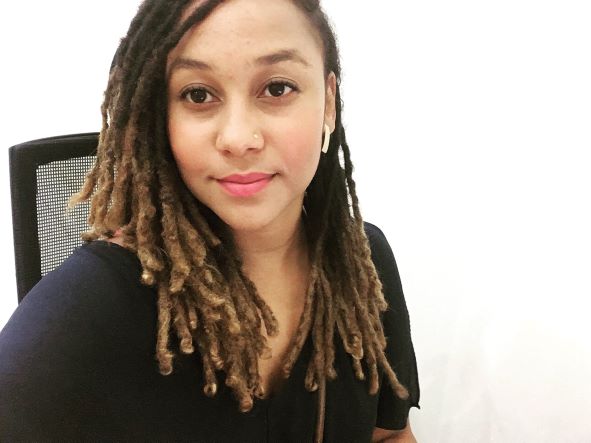 Women of Peace Corps Legacy is pleased to announce that Jaynice Del Rosario is the 2022 winner of the Kate Raftery Emerging Leader Award. Jaynice began her career conducting independent research on girls' lack of access to education in Cameroon in 2010, where she met Peace Corps Volunteers who inspired her to do something about it. She subsequently served as a Peace Corps Volunteer in Ethiopia from 2013 to 2015. Since then, Jaynice has traveled and worked all over the world including the Dominican Republic, Ethiopia, and Laos, doing international development work that centers on girls and supports their right to a quality education. While in the Peace Corps, Jaynice served as National Coordinator of Gender and Development, designing and implementing local and regional programs for adolescent girls. She also participated in the early planning meetings that eventually led to the Peace Corps' "Let Girls Learn" initiative. Jaynice has designed and led education and youth leadership initiatives at The Bronx Institute at Lehman College and at the Sadie Nash Leadership Project, helping over 125 young people get into college. Currently, Jaynice serves as a Program Officer for the Girls First Fund, a philanthropic collaborative supporting community-based organizations in the Global South that combat child marriage and help girls live self-determined lives. In the future, she plans to directly resource girl-led projects and ideas because she believes girls have the energy, capacity and courage to change the world.
---
In case you missed the 2022 awards event, you can watch the recording of Women and Girls Win Award Celebration (recorded on zoom). October 11, 2022, 7:00pm ET, below or on WPCL's YouTube Channel. 
Nomination Requirements
Nominees must be age 40 or under by submission deadline.
Nominees must be making a significant and lasting impact in the lives of women and girls. This can be widely interpreted to include all the different areas where one can have an impact – health, education, the environment, mentoring, sports, economic empowerment, etc.
Nominees must be women with an acknowledged connection to Peace Corps. This includes: Currently serving or Returned Peace Corps Volunteers and/or current or former U.S.-based Peace Corps Staff.
Nominations must demonstrate a clear connection between the nominees' Peace Corps experience and their current work. How did the nominees' Peace Corps experience inspire their commitment to serving women and girls? Written statements must be 1000 words or less.
Nominations must show demonstrated success and impact. Testimonials are highly encouraged.
Please direct any questions via email.
Nominate!
Nominations for the Kate Raftery Emerging Leader Award are open from February 15, 2023 to June 15, 2023. 
Evaluation Process
1. The evaluation committee will be determined by the Women of Peace Corps Legacy Awards Committee co-chairs.
2. All nominees will be evaluated against other candidate submissions.
3. Nominations will be reviewed for the unique and significant contributions of the nominees, scope or reach of their work, and their impact on women and girls.
4. Nominations are open from February 15 to June 15, 2023. 
5. The award will be made to one individual and will be presented at a special awards ceremony in October.