Kate Raftery Emerging Leader Award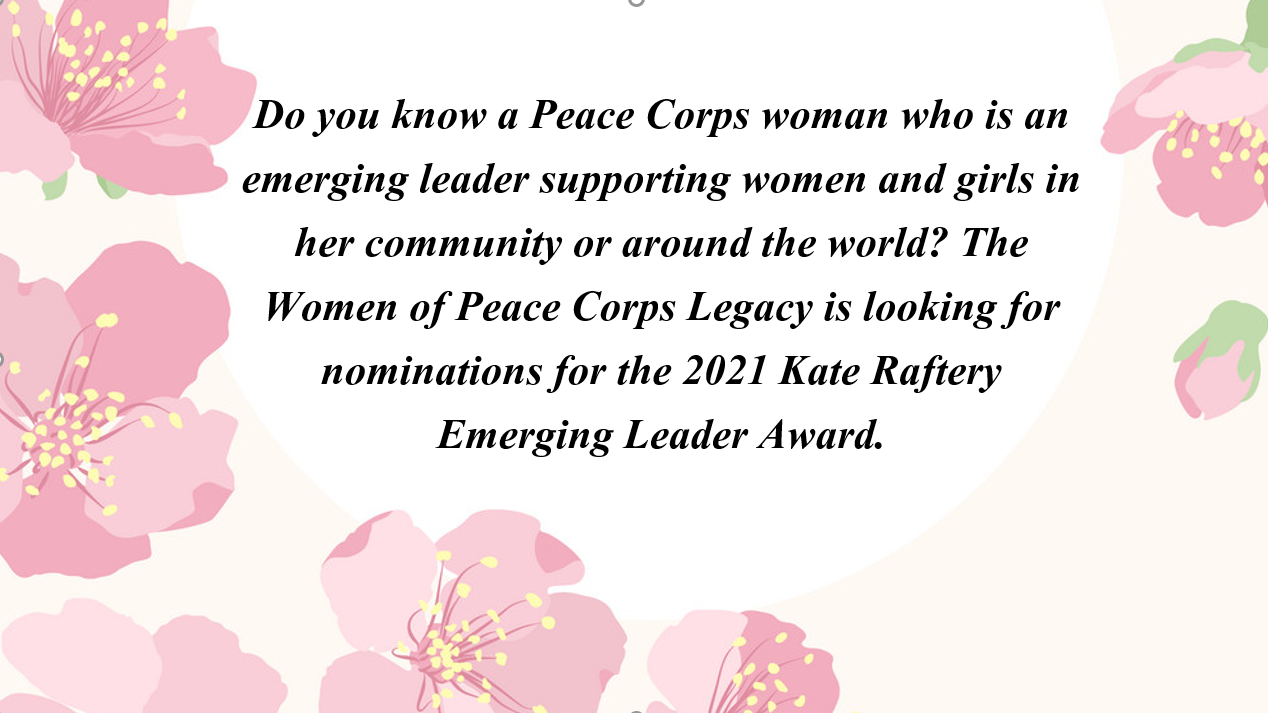 Nomination Requirements
Nominees must be age 35 or under by submission deadline.
Nominees must be making a significant and lasting impact in the lives of women and girls. This can be widely interpreted to include all the different areas where one can have an impact – health, education, the environment, mentoring, sports, economic empowerment, etc.
Nominees must be women with an acknowledged connection to Peace Corps. This includes: Currently serving or Returned Peace Corps Volunteers and/or current or former U.S.-based Peace Corps Staff.
Nominations must demonstrate a clear connection between the nominees' Peace Corps experience and their current work. How did the nominees' Peace Corps experience inspire their commitment to serving women and girls? Written statements must be 1000 words or less.
Nominations must show demonstrated success and impact. Testimonials are highly encouraged.
Please direct any questions to womenofpeacecorpslegacy@gmail.com
Watch this year's award presentation
Watch the recording from this year's inaugural  award presentation. Recognizing the first awardee Jessica Alcantara.