Kate Raftery Emerging Leader Award Recipients
2022 - Jaynice Del Rosario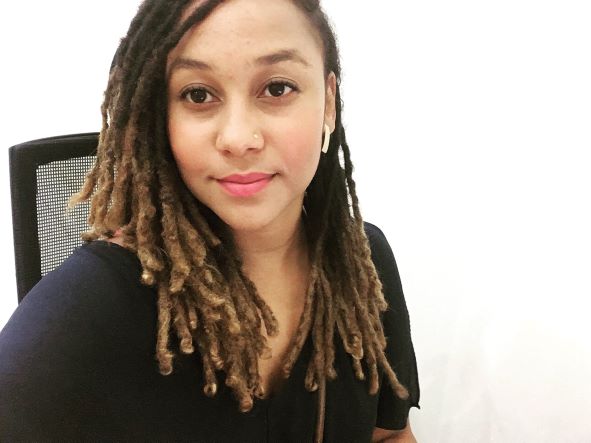 Women of Peace Corps Legacy is pleased to announce that Jaynice Del Rosario is the 2022 winner of the Kate Raftery Emerging Leader Award. Jaynice began her career conducting independent research on girls' lack of access to education in Cameroon in 2010, where she met Peace Corps Volunteers who inspired her to do something about it. She subsequently served as a Peace Corps Volunteer in Ethiopia from 2013 to 2015. Since then, Jaynice has traveled and worked all over the world including the Dominican Republic, Ethiopia, and Laos, doing international development work that centers on girls and supports their right to a quality education. While in the Peace Corps, Jaynice served as National Coordinator of Gender and Development, designing and implementing local and regional programs for adolescent girls. She also participated in the early planning meetings that eventually led to the Peace Corps' "Let Girls Learn" initiative. Jaynice has designed and led education and youth leadership initiatives at The Bronx Institute at Lehman College and at the Sadie Nash Leadership Project, helping over 125 young people get into college. Currently, Jaynice serves as a Program Officer for the Girls First Fund, a philanthropic collaborative supporting community-based organizations in the Global South that combat child marriage and help girls live self-determined lives. In the future, she plans to directly resource girl-led projects and ideas because she believes girls have the energy, capacity and courage to change the world.
2021 - Estee Katcoff
The winner of the 2021 Kate Raftery Emerging Leader Award is Estee Katcoff, the Founder of Superkids or Superninos Foundation. The mission of the Foundation is to mobilize children as agents of change in their own communities. Estee has combined her two passions of education and management by creating two successful educational enrichment programs. Estee's programs in the US and Paraguay have reached over 5,000 students, supporting them in becoming better scholars, leaders, and citizens. Her program that she started in Paraguay has a staff and board of over 30 people who are dedicated to helping children learn, read, and become change makers in their community.
The Vision of Superkids is " a world where children and adults work together to form their communities through creative and powerful solutions." Estee served in the Peace Corps in Paraguay from 2011 to 2014 which has had an influential impact on her life. Her time in Paraguay taught her many valuable lessons which she has carried with her since. Her biggest lesson from her years in the Peace Corps was that she "learned that international development professionals have a responsibility to work not only for communities but WITH communities`. This helped her when she founded her own NGO as she knew she wanted to be living and working onsite, being alongside her team every step of the way.  Estee's passion for management and education along with her entrepreneurial drive have led her to change thousands of children's lives in the place where she once volunteered as a Peace Corps Volunteer. Winning the Kate Raftery Emerging Leader Award recognizes the impact that Estee has made on global communities and the change to come from the programs she has set into place. Estee's belief in helping children has caused a domino effect of growth and positivity that is the foundation of SuperKids Foundation. 
2020 - Jessica Alcantara
Jessica was the inaugural Kate Raftery Emerging Leader Award recipient for her exceptional work in the fight for equal access to education. Jessica recognized early in life that race and class are the primary predictors of how children's educational experience will turn out in the American school system. The work she does now attempts to provide the quality, exceptional, diverse and safe educational experience that already exists for most rich white students to the thousands of poor Black and Brown students who the U.S. education system has neglected. 
During her primary, secondary, and collegiate education, Jessica was a Prep for Prep Student, scholarship recipient, and mentor. Prep for Prep was founded in 1978 to identify and support New York City's most promising students of color and prepare them for success at secondary schools throughout the Northeast and on to college.  A graduate of Andover Academy, Jessica went on to attend Dartmouth College with the support of her Prep community, where she graduated with Honors. After graduation, Jessica joined the Peace Corps, where she served as a Youth Development Volunteer in Zagatala, Azerbaijan from 2009- 2011.
One of Jessica's counterparts and mentors in Azerbaijan was a female attorney who worked for the city government of Zaqatala. Jessica credits her as one of the people who inspired her to consider law as a profession, specifically in the support of vulnerable populations. After Peace Corps, Jessica returned to New York City, where she began her graduate studies at Fordham University- earning a Master's degree in Latin American and Latino studies. She then entered Columbia University School of Law, where she earned a JD in 2016. During her studies at Columbia Law, it was the plight of students in poorly funded schools that claimed Alcantara's attention. As part of the Human Rights Internship Program, she spent the summer after her first year in Grahamstown, South Africa, working on a case concerning the lack of furniture in rural schools.
After graduation, she earned a prestigious Skadden Fellowship to work with the Advancement Project National Office- a national civil rights group with local campaigns that tackle educational inequity, partnering with the Journey for Justice Alliance to assist historically oppressed communities facing school closures. When her two-year Fellowship was complete, she joined their team as a Staff Attorney, and she continues to work with them today to increase black and Latino students' access to quality, well-resourced neighborhood public schools.