Stay Tuned- Upcoming Annual Meeting!
Check back soon for details!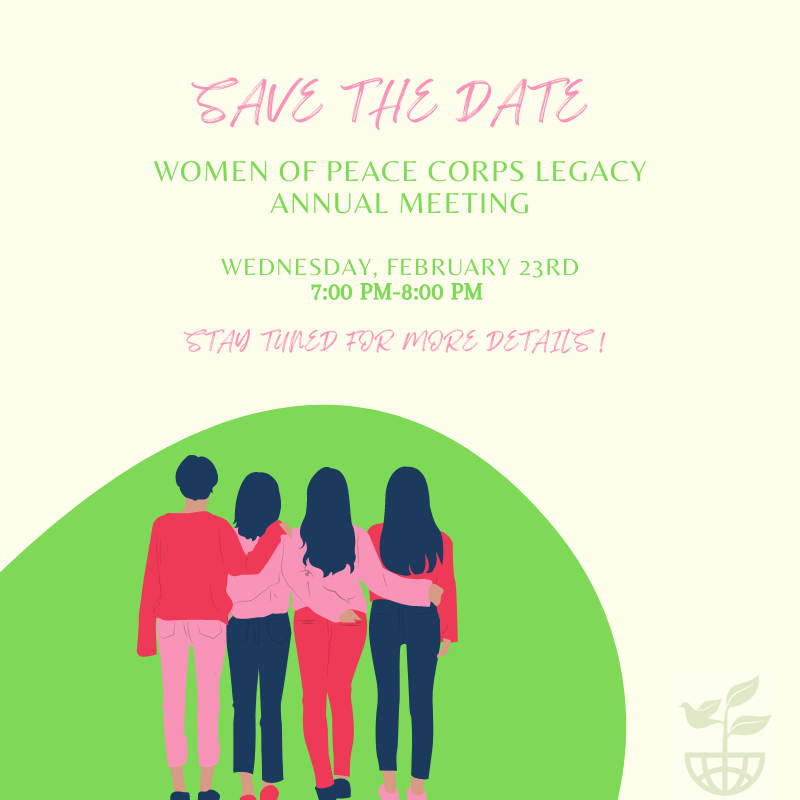 What We Do
Women of Peace Corps Legacy is a 501(c)3 organization whose mission is to advance women and girls empowerment to create a better, more just, equitable, inclusive and safe world for future generations. We seek to partner with and highlight the work of organizations and programs that are effectively addressing the issues of women and girls. We also aspire to share the stories of past and current Peace Corps Volunteers and staff in order to inspire future service that can positively impact the lives of women and girls worldwide.
NPCA Affiliate
We are an affiliate of the National Peace Corps Association (NPCA).
NPCA is the nonprofit alumni network at the center of a vibrant community of over 220,000 people who share the Peace Corps experience. NPCA champions lifelong commitment to Peace Corps ideals by connecting, engaging and promoting its members and affiliate groups as they continue to make a difference in communities in the U.S. and abroad. NPCA is also dedicated to advocating for, contributing to, and supporting the betterment of the Peace Corps. Visit NPCA to learn more.