Support for Ukraine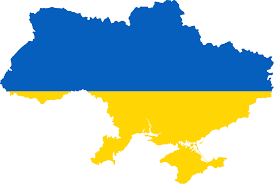 Ways to Support Ukraine and Ukrainian Refugees
Support the RPCV Alliance for Ukraine - The mission of the Returned Peace Corps Volunteers' Alliance for Ukraine (RPCV-AUA) is to empower an international network of people, agencies, and organizations dedicated to fostering a self-determined and globally-connected Ukraine by enacting the shared values of the Peace Corps community. Ukraine RPCVs have rapidly mobilized to assist our Ukrainian friends, family members, colleagues, and communities. We are advocating, sending donations of money and supplies, engaging mass media, and directly assisting friends in need of transportation, housing, and money to survive. 
Support the Friends of Moldova RPCV Group - We are the Friends of Moldova, an organization of Return Peace Corps Volunteers (RPCV), whose mission is to support Moldovan civil and youth activists, initiatives, and social entrepreneurs. Moldova, Ukraine's neighbor, has opened its home to Ukrainian refugees. Our connections with the many organizations and people in Moldova have put us in a position to significantly contribute to this disaster. We are collaborating with Peace Corps Moldova as well as local Moldovan and RPCV businesses to support Ukrainian refugees. At the request of the Moldovan community leaders, we have organized this fundraiser to aid refugee support efforts.
Continuing Service
We have created this page to connect our membership with other RPCV organizations supporting their host communities and countries during periods of conflict or humanitarian crisis.
If you, or your RPCV group would like to be added to this page, please email womenofpeacecorpslegacy@gmail.com.